Si t'agraden el vi i la gastronomia, aprofita per assaborir el menú que hem preparat de la mà del Celler Masroig, amb els millors maridatges per gaudir d'un divendres molt especial.
Menú degustació

· PINYERES BLANC – Crema fina de carxofa i cruixent de tupinambur
· LES SORTS BLANC – Bacallà confitat amb salsa de mostassa
· LES SORTS JOVE – Steak tartar amb rovell d'ou marinat i torradetes provençals
· LES SORTS SYCAR – Arròs de magret d'ànec amb almívar de fruits vermells i vi negre
· PRE-POSTRES – Escuma de llima infusionada amb cardamom i aromes cítrics
· XARADA MISTELA NEGRA Coulant de xocolata amb cor cremós de maduixa
35€
T'esperem a partir de les 20:00h al Xiroi, els divendres 24 de febrer i 3 i 10 de març del 2023.
Com reservar la teva plaça
Només has d'accedir a aquest enllaç, seleccionar el dia i hora que vindràs (a partir de les 20h) i triar l'opció MENÚ MASROIG. El pagament es farà directament al restaurant.
Què has de saber?
· Soparàs al teu ritme en una taula només per a vosaltres
· Gaudiràs del menú a la vora del mar, al Restaurant Xiroi (Passeig Marítim de la Nova Icària, 38 08005)
· Disposaràs de 2h gratuïtes al pàrquing més proper BSM Marina Port (Carrer de la Marina, 13, 17, 08005)
· Si tens algun dubte pots contactar-nos a info@restaurantxiroi.com o trucant al 932 213 558
No t'ho perdis! Les places són limitades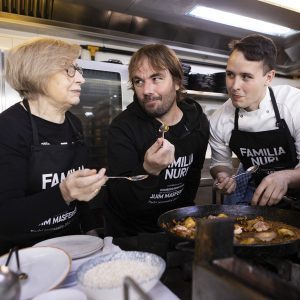 The money from the Padrins Arrossaires initiative, which this year has had the support of Quim Masferrer, will go towards research into childhood diseases and social care programs for children at risk at the Sant Joan de Déu centers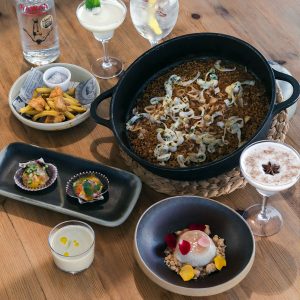 100% proximity! Gin Rawal is produced in the only distillery in Barcelona. Come and discover it in various cocktails and with all the flavors that will accompany it in this pairing.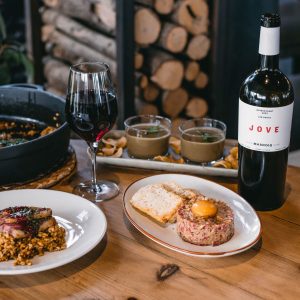 If you like wine and gastronomy, take the opportunity to taste the menu that we have prepared with the help of Celler Masroig, with the best pairings to enjoy a very special Friday.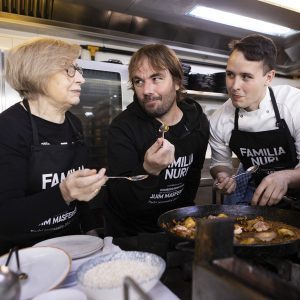 The money from the Padrins Arrossaires initiative, which this year has had the support of Quim Masferrer, will go towards research into childhood diseases and social care programs for children at risk at the Sant Joan de Déu centers